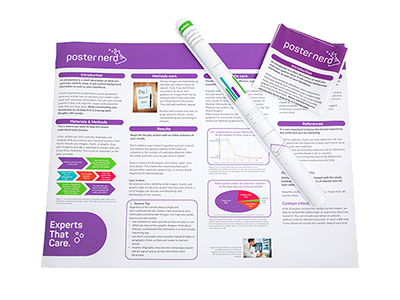 Ready to Order?
PosterNerd.com is easiest way to print your poster.
Scientific Poster Parts
Nearly all scientific posters are organized into sections, with each section being one to many paragraphs and possibly including photos, charts, or other data. A great place to start your poster is by deciding what sections you are going to include.
---
Starter Templates
The easiest way to get started is to use a template. Your school or organization may have templates with their logo and branding, but PosterNerd.com also provides free scientific poster templates.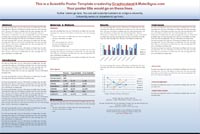 ---
Common Poster Sections
Every section you include should have a purpose and be familiar to the viewer. The easiest way to decide which sections to include on your poster are to organize your information into 3 categories - Introduction, Research, and Conclusion. The Introduction sections set the stage and outline why you did the research you did. The Research shows all the data you collected and how you collected it. Finally, the Conclusion sections analyze and summarize your results. This is what the viewer ultimately takes away from your poster, so pay special attention to these sections.
Introduction
Introduction
Condensed Abstract
Background
Hypothesis
Objectives/Purpose
Research
Materials
Methodology
Analysis
Models
Results
Conclusion
Conclusion
Recommendations
Implications
Discussion
Acknowledgements
Contact Information
---
What Sections To Include
A typical poster will have 4-8 sections. The specifics of your research will dictate which sections are most important, but we recommend including Objectives, Results, and Recommendations in all posters. If you're having a hard time knowing what to include on your poster, here are some questions to make sure you can answer:
1

What is my presentation about?

2

Why am I doing it and what do I hope to add to the conversation?

3

What were the methods I used?

4

What conclusions did I come to?

5

What are my recommendations based on this research?
---
How to Organize Poster
Most posters are divided into columns, with 1-3 sections per column. Each column is read from top to bottom and columns are read from left to right. Reading your poster in this order should give the viewer a clear picture of your research.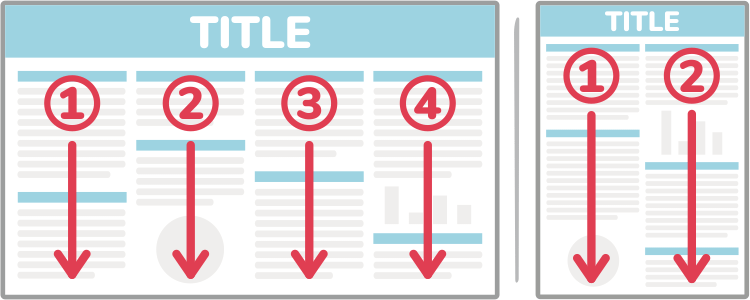 ---
Questions, Comments, or Concerns
If you have any further questions or comments about our tutorials, we would love to help you out.